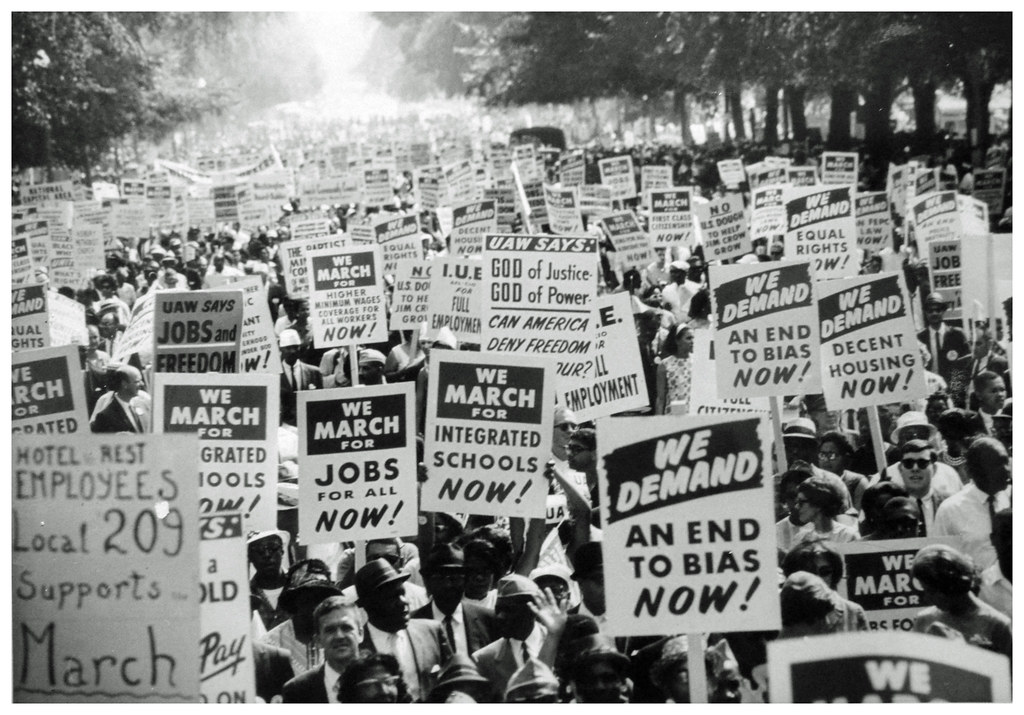 Think back to the early 1960's, or if you are too young to recall, go read about the history of that era and try to imagine what it was like. The United States had racially segregated schools – by design. And much like today, we had a gaping socioeconomic divide that left poor children and rich children with very different schools.
Go back a bit further to 1896 and the Supreme Court decision in Plessy v. Ferguson that was based on the doctrine of "separate but equal." That legal segregation of public schools by the states stood for 58 years until the 1954 Brown v. Board of Education decision, which stated that "separate educational facilities are inherently unequal."
The door for the Civil Rights Movement and the resultant Civil Rights Act of 1964 was opened.
As a republic, we saw the value in improving the quality of education and believed all children in America deserved access to opportunities, equally. We believed education was a "hand up," out of poverty, and that we were capable of delivery on the ideal of equal opportunity, at least to children.
And we saw a way to do it through materials and services that support teaching and learning, better university training of teachers and counselors, and better distribution of "best practices" to the communities where they were most needed. We once focused federal education law on providing the needed "inputs" for educating the disadvantaged.
And it seems we need reminding that the March on Washington in 1963 was organized to urge Congress to pass John F. Kennedy's civil rights bill calling for equal opportunity in employment and education.
The March down the road to equal educational opportunity began.
This is the first in a series of ten blogs on The Road to Educational Quality and Equality. Read on, march on! Next: Inequality Was Studied.