Missing something? Then, do not pass go. Instead, step back. Do an assessment of the state of education —a local, state, or nation level assessment.
Now ask yourself; to realistically evaluate and set the direction of reform, why are we looking to and at the same people with the same mindset that created the status quo? How will they create change? Will it be real education reform if it is based on the same principles that led to the same policy types and practices that have failed to show real and lasting progress on the "education reform" front?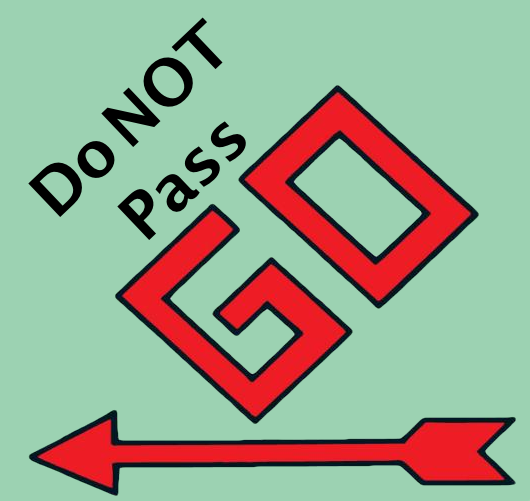 It is insane to keep repeating the same mistakes. But it is part of our reality; face it. And face the fact that we must change the nation's guiding principles of reform.
In Idaho, voters rejected education "reform" laws that lawmakers put in place…. But we sent the same lawmakers back for another round. Face the fact; we need new leaders.
Nationally, we saw congressional obstructionism lead to a downgrade of our national credit rating and overall the nation sent most of those same lawmakers back to face the same issues,… again.
People, there is only one way out — a plan that is Specific, Measurable, Achievable, Relevant, and Targeted — a SMART plan. And it is essential that it has NOT ONLY the consent of the people, but it MUST BE PUSHED by the people. DO NOT PASS GO; let's push a plan that measures what matters most to us.
Our participation in governing is the only thing that can stop the insanity.
Get involved. Learn more about reform.