"You and I, as citizens, have the obligation to shape the debates of our time – not only with the votes we cast, but with the voices we lift in defense of our most ancient values and enduring ideals."    President Obama
If ever there was an enduring ideal, universal education is it! And quality matters! How about we shape a debate around that? By what means do we deliver on that promise, Mr. President? You know what quality education looks like; how can we regular citizens get that full-meal deal for our kids?
Let me answer that question for you: Since many of us live in states where rulers of education policy and practices have their heads in the clouds and their fingers in our pocketbooks, we need sensible federal education law to protect and serve us well. We need effective schools as the standard.
Characteristics of effective schools are:
"1) The principal's leadership and attention to the quality of instruction;
2) A pervasive and broadly understood instructional focus;
3) An orderly, safe climate conducive to teaching and learning;
4) Teacher behaviors that convey the expectation that all students are expected to obtain at least minimal mastery; and
5) The use of measures of pupil achievement as the basis for program evaluation."
(Ronald R. Edmonds, Programs of School Improvement: An Overview, Educational Leadership, Dec. 1982)
Two things will ensure these characteristics exist in all schools; improving teacher and counselor education and increasing the knowledge, skills, motivation, and desire (the capacity) of our leaders and communities.
The debate should be over the failure of leaders in addressing No Child Left Behind.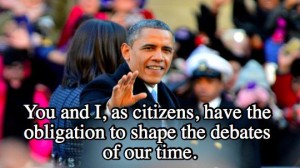 What is necessary is that people now push policy that is fair and balanced, represents our expectations, and focuses on providing high-quality personalized learning opportunities. For America, this is what opportunity looks like.