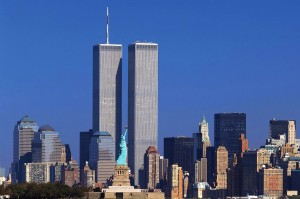 Before 9/11 of 2001, there was an article printed in The Standard-Times of New Bedford, Massachusetts titled "Bush's education blueprint bound to be inadequate." It was published on September 6th.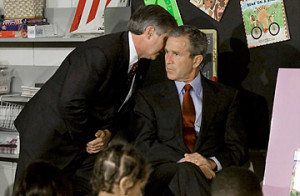 Bush's education blueprint became No Child Left Behind (NCLB), the 2002 reauthorization of the Elementary and Secondary Education Act (ESEA).
The national discussion of the issues with this reauthorization of federal education law never rose above the rubble left behind by the unfathomable reality of that terrible September day. NCLB's importance paled in comparison.
I'm presenting the essence of the inadequacies presented in that September 6th article— now— not to point blame at anything or anyone but in hopes of bringing up the conversations that were buried by the 9/11 national tragedy.
About Bush's education blueprint, Gary Ratner wrote:
"Its approach —increasing accountability— does not address the fundamental need: providing effective teaching, challenging curriculum and family support for all students."

"If we are serious about maximizing the possibility of all students succeeding, we must provide these conditions for all students."

"…merely intensifying pressure on employees to improve performance does not succeed where they lack the required knowledge and skills."
Ratner recommended that President Bush follow a different approach by breaking the chore of school improvement into doable, logical, targeted pieces based on what we know to be common elements of effective schools.
As to curriculum, make it challenging for all classes, for all students.
As to existing teachers, make their professional development directly relevant to improving classroom instruction specific to their needs and the needs of their students. Ensure this happens through a targeted investment in professional development budgets. And, provide better education and training for principals and superintendents so that they are better able to support teachers in improving instruction.
As to future teachers, financially support improvements in teacher preparation, and personally support those individuals seeking to become teachers as well as those existing teachers wishing to advance their education.
As to family supports for student learning, expand adult education programs and parenting skills classes as well as mentoring programs for the students who do not have sufficient family supports.
None of this is new. Some of this is even in the newest reauthorization of the Elementary and Secondary Education Act. But, it is buried under the weight of the standards, testing, and accountability movements' failed mechanisms of reform that have crippled our educational progress.
We do not have unlimited resources. We must make wise investments in our future.
Ask yourselves, has the progress been adequate enough to meet the needs of our students, our teachers, our families, and our nation?
Can you see a better way forward?