We have been on one crazy trajectory for 30 years and it is time to stop!
It was never supposed to be like this in education reform but very few Americans know the history behind No Child Left Behind (NCLB) so they don't see it as the Core of the problem. There is a very, very brief outline found on the Independent Temporary Education Movement (ITEM) Actions website. But, here is the short of it:
The real problem with the "outcome-based theory" occurred on a national scale when NCLB became the first reauthorization of ESEA (Elementary and Secondary Education Act) to mandate yearly standardized tests, for all students in grades 3-8 and once in high school, in order to establish a national accountability structure requiring the labeling of schools based on standardized test scores.
National "accountability"? Really? How did that work out for US?
That is why we must STOP and change the law because it is our duty. Petition the White House for a response (sorry, the petition is gone?). NOW! We only have until April 16th to get 100,000 signatures! (Update: we failed.)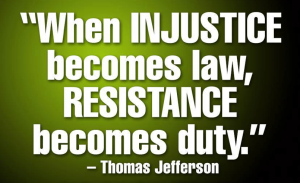 Read more of the story about the petition at EducationNews.org or TruthOut. The issue is non-partisan. All "sides" need to take action.
Congress has not done their duty; we must if we wish to make things better for children in classrooms now. Let the president know that THAT is the fierce urgency of NOW!