Excerpt from The Crucial Voice: Chapter 5 What Is the Problem? Why Children Get Left Behind
WHAT WE HAVE IS A SYSTEMIC FAILURE
The system has failed to thoroughly educate the public about educational issues. Our inaction on this long-ago identified problem has led us to accept the unacceptable. As Yong Zhao observed in his book Catching Up or Leading the Way: American Education in the Age of Globalization, "The American public, short of other easy-to-understand measures, seems to have accepted the notion that test scores are an accurate measure of the quality of their schools" (2009, 33). It is not right.
The takeover of our education policy and practices at the exclusion of "us" in the process has not been a result of the "business-model"; it has been a result of a greed-driven, self-serving society. It has brought more education wars: competition in opposition to cooperation, choice against commonality, rigor versus flexibility. Stop. The collateral damage has been too great.
The system has failed to show understanding of the learning environment that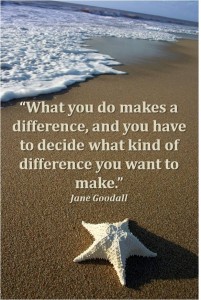 needs to be created in classrooms and in communities to provide what children need to be educated to their fullest potential. We have unknowingly created another "gap"—the wisdom gap. It is reminiscent of the story of the old man picking up starfish on the beach and throwing them back. A young boy thinking it foolish tells the old man, "it doesn't matter; they'll wash up again tomorrow." The old man flings one far into the sea and says, "It mattered to this one." That story didn't just demonstrate that we can save one at a time; it also expressed the vision of the elder passing on wisdom to our youth.
Wisdom comes from knowledge, experience, and understanding. It comes with time. And as John Taylor Gatto expressed in Dumbing Us Down: The Hidden Curriculum of Compulsory Schooling, "without children and old people mixing in daily life, a community has no future and no past, only a continuous present" (2005, 21). Gatto originally wrote that book in 1992 and used the term "pseudo-community." In far too many places today, our "present" is no different from our past. Our nation is at risk.
But remember, not all schools are a problem. Schools that fail to properly educate children have a common underlying issue, as expressed by Ratner, "the absence of the key human resources" necessary to be effective (2007, 22). And if "academic proficiency" is our educational goal, current policies incorrectly assume "that schools and districts already know what to do to accomplish this goal and have the capacity to do so. . . . And it incorrectly assumes that if districts cannot turn failing schools around, the state departments of education have the capacity to assist them to do so, or, if necessary, to do it themselves" (49).
Capacity means possessing the knowledge, skills, abilities, motivation, and desire to accomplish a goal. In the case of school improvement, it means being able to take the handbook off the shelf and make things happen. First, we have to stop blaming each other. And then as Philip K. will tell you, "We must put aside our differences."
We've all heard teachers who complained about how "the families of their students simply did not value education" (Noguera, 2003, 47). Yet it turns out that this statement, as Noguera points out in his story, was made by people who in reality didn't know this to be true. It was and continues to be an assumption. If lawmakers and educators are out there "blaming uncaring parents, lazy students, or a society that does not provide adequately for the needs of poor children" (49), they need to stop playing the no-win blame game so we can get on with meeting our shared responsibility to serve the educational and developmental needs of all children.
When we have underperforming schools anywhere in our country, we have a systemic problem. If you believe there is no way to "reform" the public school system, then it is understandable that you would want to throw in the towel and privatize the whole business. But there is another choice.
We now understand better than ever what needs to happen and where that change needs to occur first—in the boundary waters where teachers, parents, and kids are found floating around searching for solutions to grab onto. ©2012 The Crucial Voice of the People, Past and Present (Note: Boundary Dynamics explains my use of "boundary waters.")
Gatto, John Taylor. Dumbing Us Down: The Hidden Curriculum of Compulsory Schooling, Iceland Gabriola: New Society Publishers, 2005.
Noguera, Pedro A. City Schools and the American Dream: Reclaiming the Promise of Public Education. New York: Columbia University, Teachers College Press, 2003.
Ratner, Gershon (Gary) M. Why the No Child Left Behind Act Needs to be Restructured to Accomplish Its Goals and How to Do It. University of the District of Columbia Law Review, David A. Clark School of Law, Vol.9, Number 1, Winter 2007.
Zhao, Yong. Catching Up or Leading the Way: American Education in the Age of Globalization. ASCD, Alexandria, Virginia, 2009.