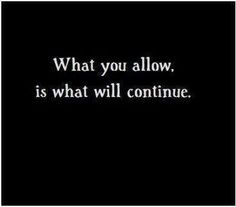 Some say it is a matter of black and white. Some say it is a matter of rich and poor. Some say the double standard in educational opportunity goes both ways — racial and socioeconomic.
"The nation is clearly no longer content with mediocrity, with just 'getting by.' It is demanding excellent education for all. Quality education has come to imply integration, for a white child taught in isolation is a deprived child. It implies an end to the double standard in education, a double standard that gives high-quality schooling to students in exclusive suburbs and inferior schooling to children in slums, that gives preference to some states over others." —Francis (Frank) Keppel, architect of the 1965 Elementary and Secondary Education Act (ESEA)
In the battle for access to quality learning opportunities, discrimination runs the gamut.
As this young man explains in Academic Imperialism…
"Less conspicuous is the soft bigotry of educational 'norming,' that operates on the false binary of achievement and its diametric opposite of under-achievement….

When fourth-grade reading scores are paramount to forecasting prison matriculates, the social fabric is not only torn but also seismic shifted from protecting vulnerable members of our society, ….

If the idyllic version of community-centric schools is an expression of social inclusion of knowledge, then youth incarceration represents the symbiotic underside of social exclusion."
How is it we have not found the will to address the issues so poetically articulated here?
"To follow historical trends, colonization is a magician that erases student identities and self-interest without the reciprocal chains of transcontinental slavery. It's legacy still lives in today's standards of high achievement…

The subtext of colonization is always ownership and representation. Whose veritable voice continues to echo throughout history but fails to reach the curriculum that serves its offspring? This is the soft bigotry of hidden curriculum."
Very plainly stated, in The Crucial Voice,…Now would be a good time to consider the view of M. R. Olneck that, in addition to inputs and outputs, 'two other concepts may serve as the basis for judgments about equal opportunity: representation and participation.' We must have 'participation in the process to have our ideas about what successful schooling is and how it should be judged represented . . .. In the absence of equal representation and participation, unequal outcomes are likely to persist since the terms of success are dictated by dominant groups' (Gamoran, A., and D. A. Long. Equality of Educational Opportunity: A 40-Year Retrospective. Wisconsin Center for Education Research, December, 2006, p17).
IS it unreasonable to expect representation and participation in deciding how to judge equality of opportunity in our schools? This isn't just about tests. This is about people deciding what success looks like for children. It isn't all measurable.
And when it is clearly recognized that standardized tests don't measure the quality of education and that tests are biased, why don't we demand representation and participation when it comes to deciding what constituents student success and equal opportunity?
Is it ignorance, stupidity, apathy, self-imposed blindness, self-absorption? … I don't know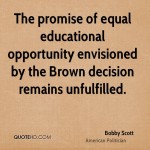 … but obviously, offering quality learning opportunities to all K-12 children has not been a national priority. People always think it should be easy, just do what Finland did. Well, their first step was to make improving the quality of education a national priority.
In 1991, researchers acknowledged that this very issue of consensus would be a problem for America. But we never discussed or acknowledged it to be a problem. The only thing on this list that we have
addressed is data and really went overboard with it!
But let's look at the BIGGEST double standard in our education reform process — federal education law.
We people have been taught that ignorance of the law is no excuse.
Both Congress and President Obama need to be called-out on this one! Do they not know what the aim, purposes, and reasons for the titles of the original Elementary and Secondary Education Act (ESEA) were? Their ignorance of this law is no excuse for perpetuating the pretense of reform set by No Child Left Behind and its "accountability, flexibility, and choice."
There is a fix for ignorance; it's called education.
But maybe I'm wrong; maybe it isn't ignorance that has kept them beating the test-based "reform" drum. If it isn't ignorance that has set the nation on the wrong path, what is it? Political ideology? Putting politics ahead of children's needs?
Is it the pretense of reform set by free-market competition?
When competition for dollars splits us into groups each groping for a share of the pie, we lose sight of the real meaning of fairness. Each time we set up a public school education "program" that is not strictly aimed at meeting individual children's needs, we are setting up a practice that will potentially discriminate. In these ways, we become divided in the quest for quality learning opportunities for all children in America.
"Equality, in the American sense of the word, is not an end but a beginning. It means that, so far as the state can do it, all children shall start in the race of life on an even line. The chief agency for this purpose is the public school system."—Edwin E. Slosson
In the past, some have seen the need for the public school system to offer equal opportunity. Some do now. So how is it we have not ended the double standard in education? Should we call it a double standard? Should we call it inequality? Should we call it discrimination?
How about soft bigotry?
How about calling your Senator before the July 7th vote on the Every Child Achieves Act (S.1177) and simply telling them to vote NO. Their version only continues the mindset that we obtain quality education for all through "accountability, flexibility, and choice." After following that belief for 13 years, we know it isn't true.
It's time we demand they go back to the original law for guidance. It's time to demand they #GetESEAright !
If this nation cares about poverty-stricken children getting a fair shot, this law is one avenue through which to do it. But neither the House Student Success Act nor the Senate Every Child Achieves Act has the original aim in mind.
Update: the wrong aim continues under the Every Student Succeeds Act (ESSA).